EXCELLENT-D15
The D-series has become a bestseller in the last 1-2 years because it offers a very good balance of power, beam quality and price. With the EXCELLENT-D15 graphic shows and medium to large outdoor events can be realized.
The compact design and the low weight simplify the  installation.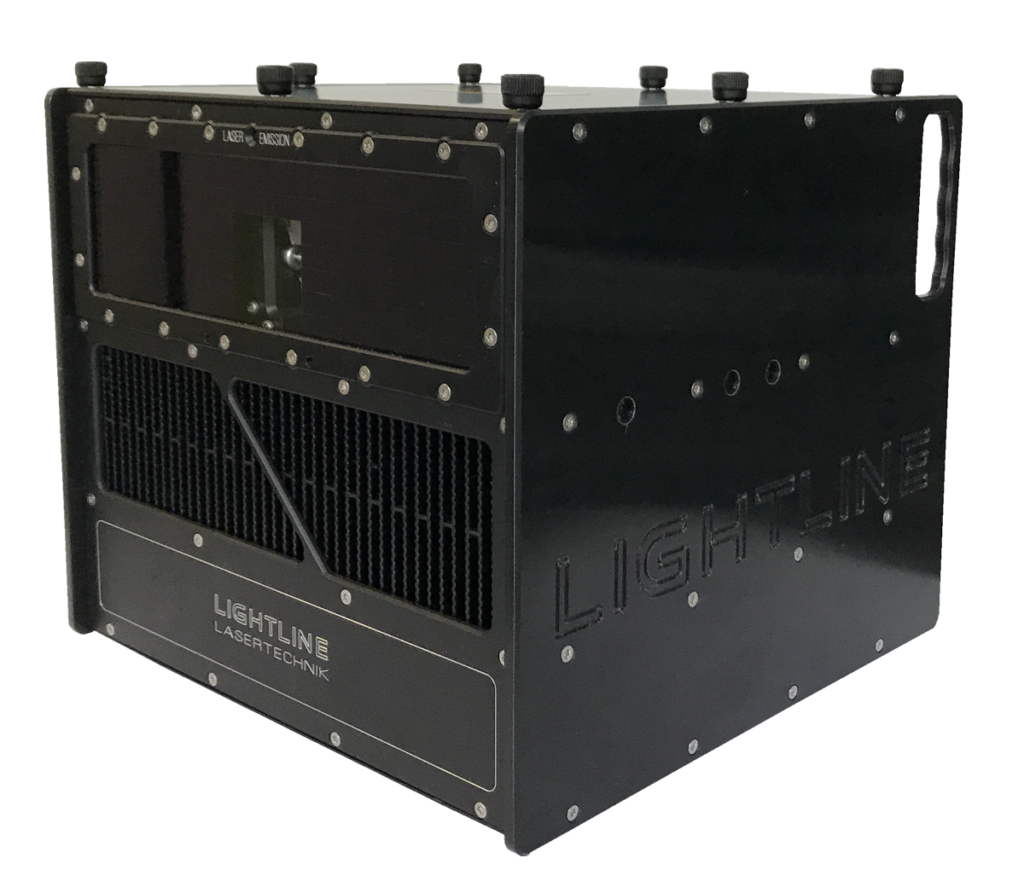 All EXCELLENT laser systems can equipped also with Pangolin-FB4.
LIGHTLINE is an authorized Pangolin dealer.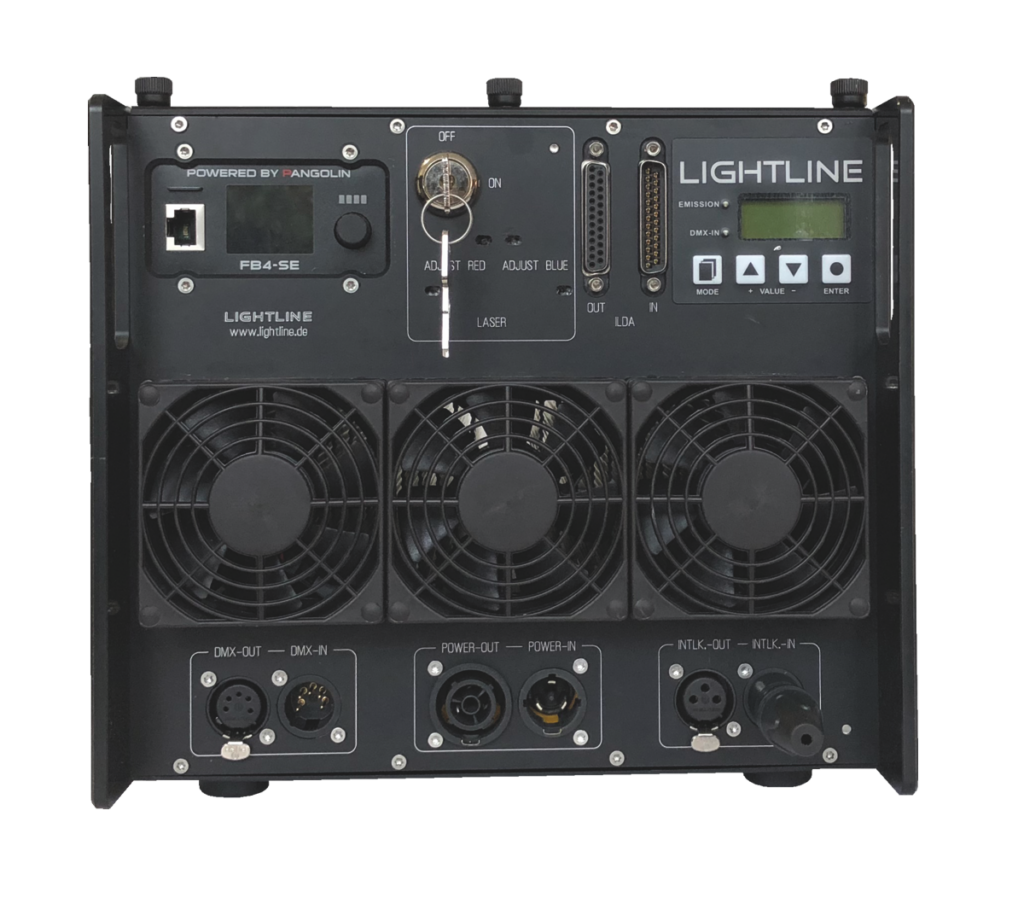 Diode / OPSL technology
In the higher performance range, the D-30 offers enough performance to play on large outdoor shows. With green and optional yellow Taipan (OPSL), extraordinarily beautiful colors and high performance with very good beam quality are available.
Optional grating effects expand the range of possibities.